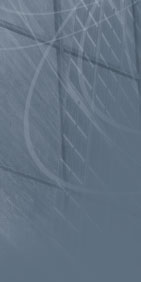 I've installed it, now what?
I don't see a barcode in the output box!
I want to register how do I do it?
What do I do with this registration code thing?
My installation failed! How do I fix it?
How do I make a barcode?
I made a barcode! How do I use it?
I pasted it but all I see is some weird text!
Can I print from the utility?
How come the font set is free but you charge for the utility?
Can I distribute this font set in my application?
My users cannot run the evaluation!
No matter what I do the font isn't installed!
I get an error regarding RICHTX32.ocx!
I get an error regarding COMDLG32.ocx!
My question isn't answered here!

---
I've installed it, now what? - When you run an unregistered copy of the utility it will start with the Please Register dialog. To evaluate the utility press the OK button. You are allowed to run the utility 25 times before you must register.
Return to Top

I don't see a barcode in the output box! - On some systems it takes a few minutes for the font set to be recognized by the system. If you don't see a barcode when you launch the application and you have added data to the input box, close the utility and wait a couple minutes. Then relaunch it. If that doesn't work make sure you were logged in as administrator on Win 2000 or XP when you installed the application. If not then you need to uninstall the application, log in as administrator, and reinstall.
Return to Top

I want to register how do I do it? - To register the utility you need to purchase a license. You can do this from the Code128 Utility page by selecting the register link. This will connect you to Kagi who will handle the monetary transfer. Upon registering you will receive an email with a registration code for the utility.
Return to Top

What do I do with this registration code thing? - When you run the application the Please Register dialog will appear. Enter the registration code and click OK.
Return to Top

My installation failed! How do I fix it? - When you use a font in Windows the system locks the font file to ensure it's not deleted while in use. If you have a previous installation of the Code 128 font set it is highly recommended that you restart your system, uninstall the previous copy, and then install the utility. This will ensure the fonts are not in use during installation. Also see this and this.
Return to Top

How do I make a barcode? - Type or paste text into the Input text box. You will see the barcode being created in the output box as you type. Every time you add or delete a character the entire barcode is regenerated so you never need to worry about any extra steps. You type and the barcode is complete.
Return to Top

I made a barcode! How do I use it? - Once your barcode is created it's easy to import it into another application. Select the Copy Barcode to Clipboard button, or select Copy in the edit menu, and the barcode has been copied into the clipboard. Once in the clipboard, go to the application you want to put the barcode into. Put the cursor where you want it and select Paste from the edit menu. The barcode will be pasted into that application.
Return to Top

I pasted it but all I see is some weird text! - Not all applications will accept the data pasted in a certain font. Some applications will paste the characters only in the font that application is currently using. In that event you will need to select all of the pasted text, go to the applications font selector, and select the Code128BWin or Code128BWinLarge font.
Return to Top

Can I print from the utility? - Sure you can. Just select the print button or select print from the File menu. This will print the barcode only.
Return to Top

How come the font set is free but you charge for the utility? - Well, the short answer is that I need money to survive! I think the fonts should be freely distributed because I think everyone should have the ability to print barcodes embedded in documents. I think the current costs for barcode sets is prohibitively and unneccesarily expensive and it's really uncalled for. However, I also need to make enough money to cover the bandwidth costs associated with distribution and advertising.
Return to Top

My users cannot run the evaluation! - Yup... that's an unfortunate side effect of tying in the registration dialog. I'm working on a fix for this but at this moment in time the evaluation must be run as administrator. If you register then all users of the machine may use the utility.
Return to Top

No matter what I do the font isn't installed! - I've had a few reports of this on XP. The font can be installed from the zip archive. Log in as administrator and download the archive. After you unzip it locate the Docs folder. Contained there are instructions for manually installing the font. I'm trying to find a fix for this but so far I cannot replicate it.
Return to Top

Can I distribute this font set in my application? - Maybe. I make those decisions on a case by case basis. Contact me with your request and I will consider it.
Return to Top

I get an error regarding RICHTX32.ocx! - Earlier installations did not install this file which is a required Active X component. Please download and install a new version of the converter. (Thanks, Trisha, for reporting this!)
Return to Top

I get an error regarding COMDLG32.ocx! - Chances are you have an updated copy of this file. I will have download and registration instructions for this file available shortly. (Thanks, Dan, for reporting this!)
Return to Top

My question isn't answered here! - In that case please contact me so I can not only give you an answer but also add your question to this faq.
Return to Top